Live Streaming
Simultaneously record and broadcast your live event to your audience or to the world with our live streaming service. With the advent of high speed broadband and 4G technologies, Live Streaming is here to stay. What was once available only to broadcast television is now available to anyone. Broaden and connect to your audience with Event Video.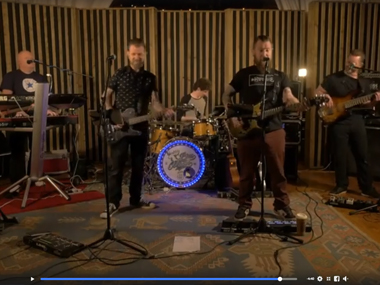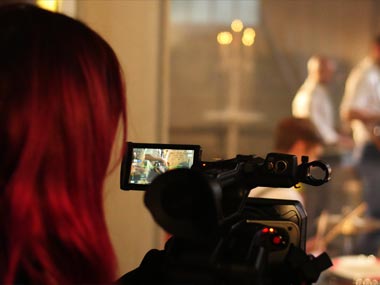 Better than TV
See your live event as a TV Show, but better! We provide professional multi-camera event coverage, seamlessly mixed and broadcast live online via your preferred platform, just like TV. The live stream can be embedded on your website or any of your preferred social media channels such as Facebook Live, YouTube Live, Periscope etc. Finding new ways to interact and engage with customers can be very exciting and easy with live streaming and Event Video.
Live Sports
The excitement and buzz of a live sporting event can be brought to life anywhere in the world via a live stream. Fans can show their support all over the world while sponsors can gain further reach to a target audience. Increase you events' bottom line by not only marketing tickets to a local audience, but by selling viewing subscriptions to your online coverage. In this way your event can reach a worldwide market.
Private Live Streaming
More sensitive and private events can also be broadcast online via live streaming with password encrypted links only enabling viewers with specific passwords access to view the link. Sensitive material can be broadcast privately and securely.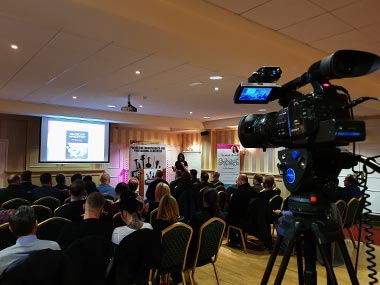 Flexibility
Event Video can provide live streaming services off the back of your existing internet infrastructure, or we can also provide our own private internet downlink. This can be useful at locations otherwise deemed as a internet blackspots. We would be more than happy to visit your proposed location to test the available internet access. Based on the results, we can offer solutions to suit your project and get you online.
We would love to hear from you and discuss whatever live event video needs you may have. Drop us a message on our contact form and one of our team will be right with you.
Got an event? Need video? Head over to EventVideo.ie today!