Racehour Cheltenham Festival Live Recording
Event Video recently completed an interesting project for Gambling.com who had the idea of creating some original content. They had their popular weekly horse racing podcast 'The Racehour' host a live Cheltenham Festival Preview night. Racehour invited a 'star studded' panel of experts and pundits to give their tips and opinions for the upcoming Cheltenham Festival. Event Video were there to record the whole event. The Goat Grill, Dublin 14 hosted the event, and provided a great atmosphere for the night. Skip to the Videos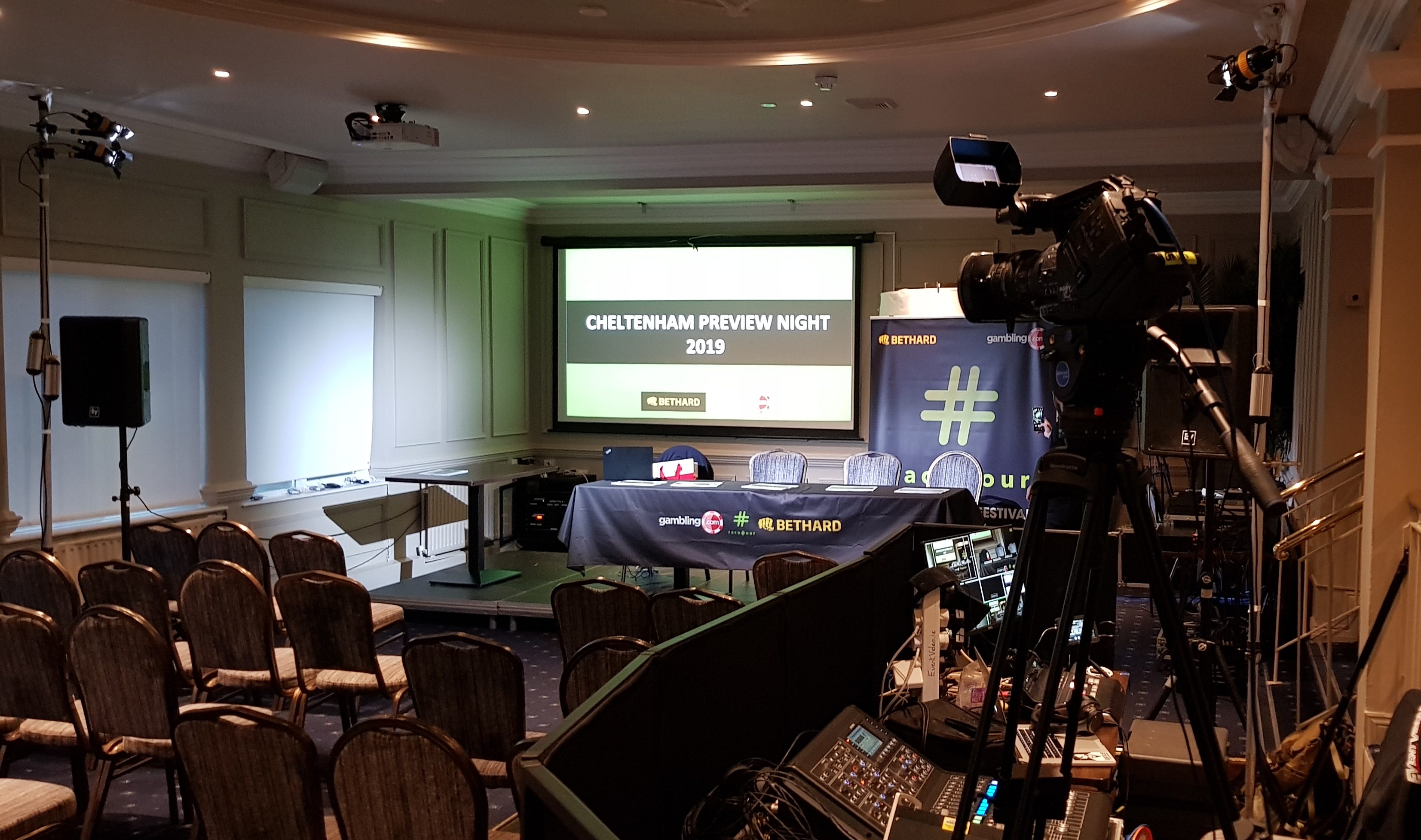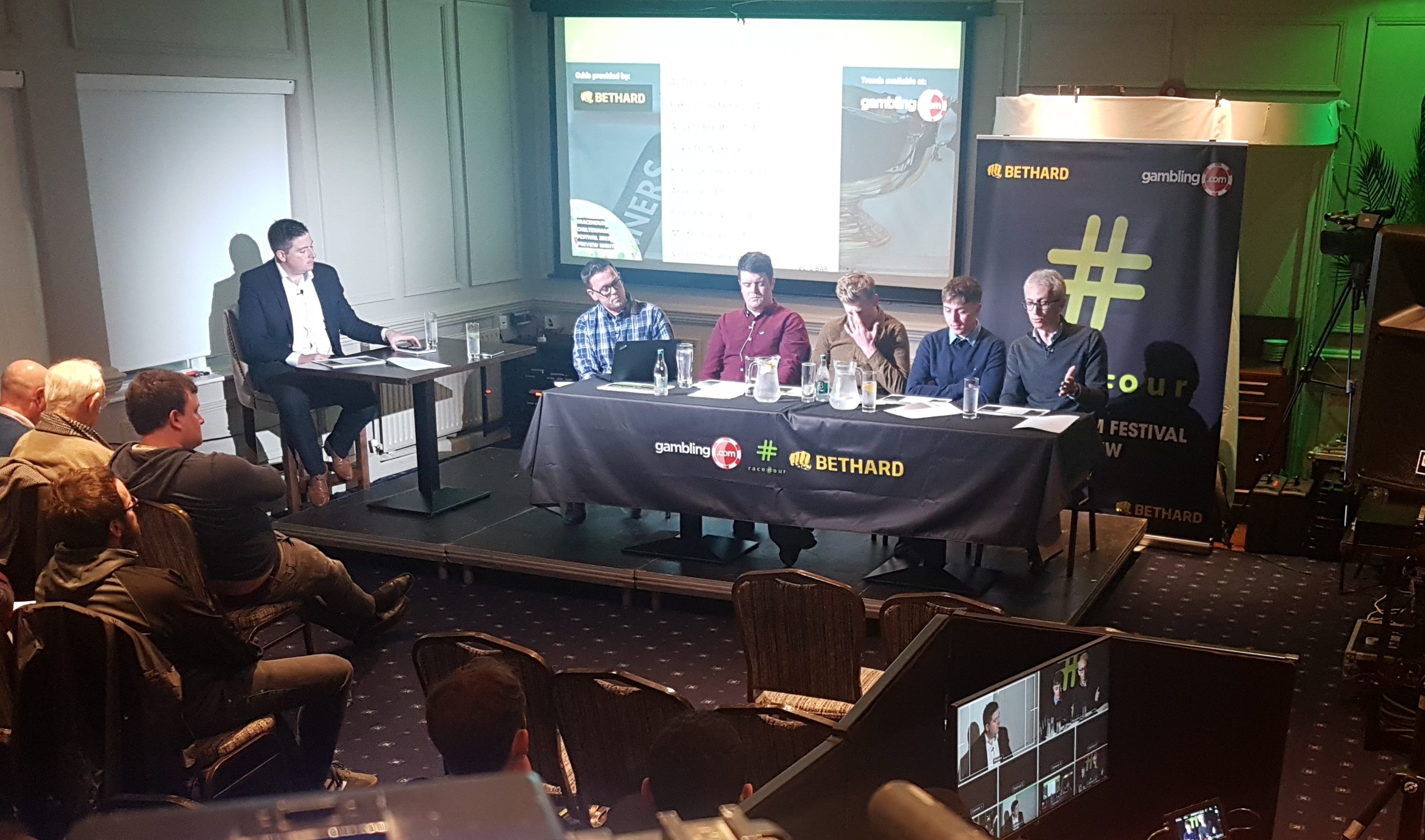 The Panel
David Jennings from the Racing Post presided over the whole night, directing the questions and keeping everyone on point. On hand to give their opinions were Cheltenham Festival winning jockeys Keith Donoghue and Mikey Fogarty. They both drew on their personal experience of the festival to give insight into what to expect. Likewise Donn McClean from RacingTV also added his wealth of experience reporting and writing about racing to the panel. Racehour presenters Dean Ryan and Diarmuid Nolan filled out the panel and waded in with their years of insight.
The Setup
To cover the event we had a multi camera (four camera) setup, all piped into our vision mixer. From the desk we could preview, direct, live switch and edit the content there and then as it happened. This left less post-production for the client which was important as there was a quick turnaround required. Ciaran from Soundworks.ie was there to provide live audio for the audience, and individual audio feeds for use in the editing.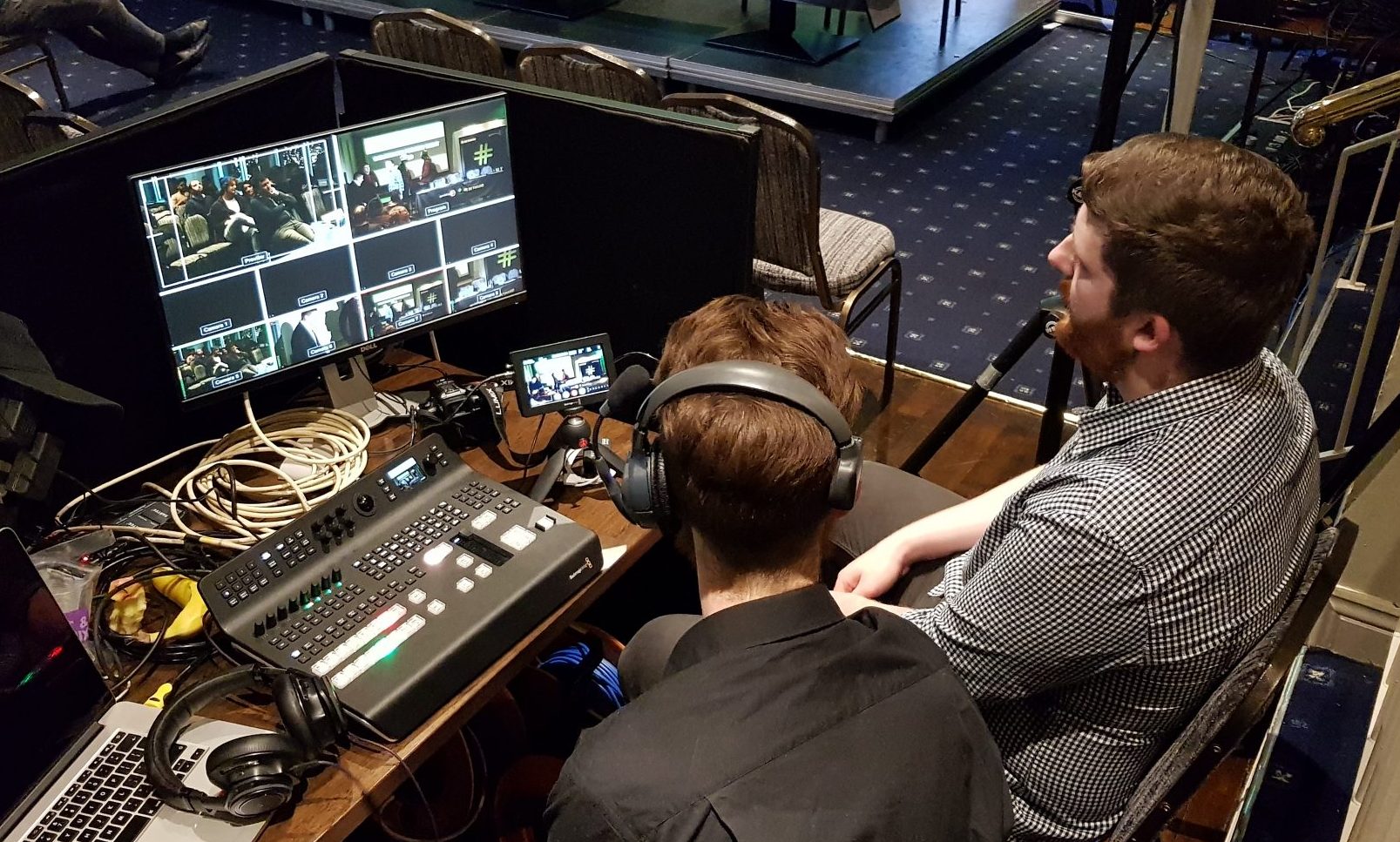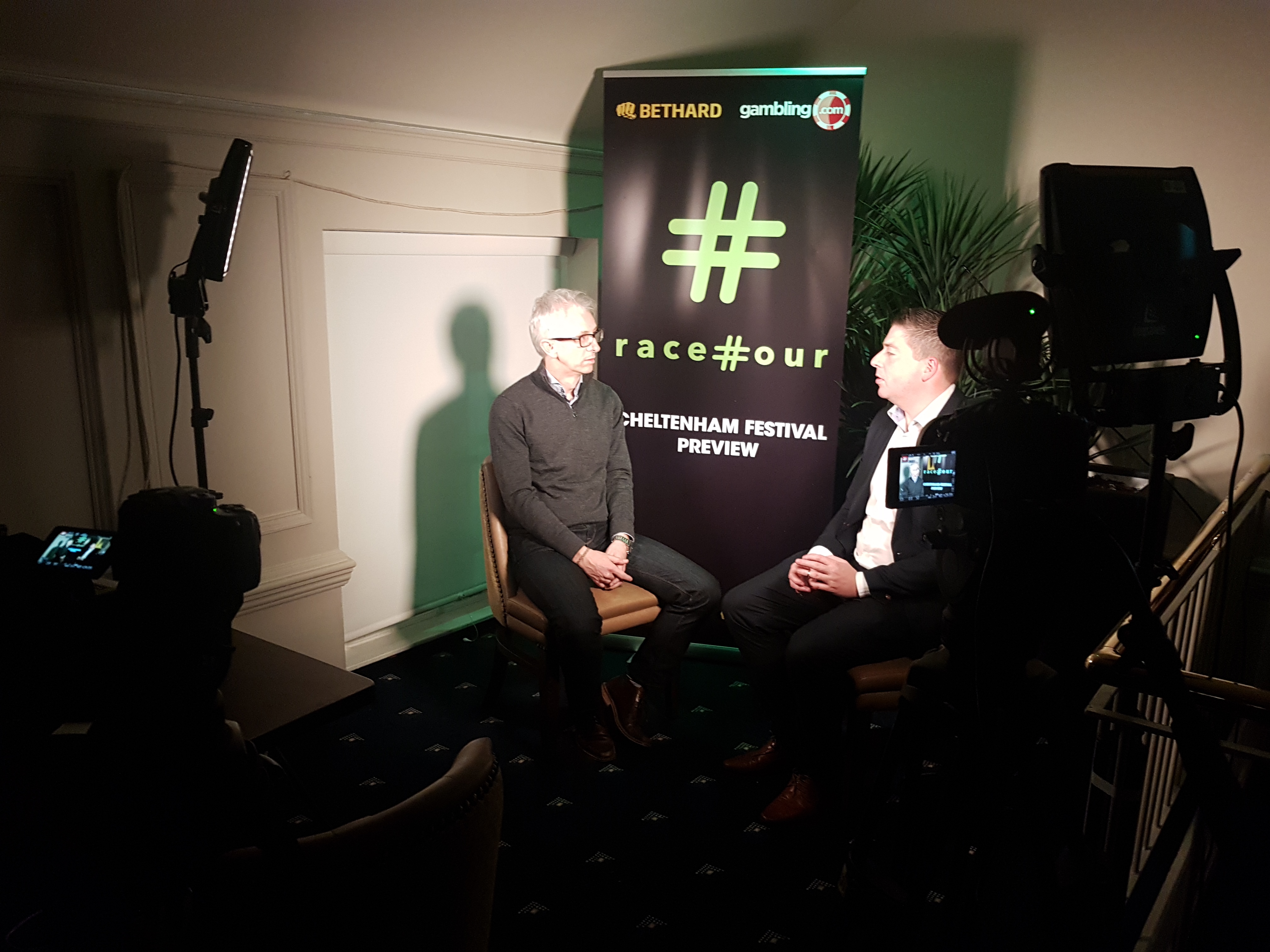 Interview Corner
In addition to the multi-cam setup, Racehour had us set up a separate interview corner. This was somewhere David could speak with the individual panelists one on one after the main content was completed. Therefore this presented an opportunity to extract some quick soundbites that would help promote the content overall.
If you're looking for a video crew for your Live Event, drop us a message and say hello. We'd love to hear from you. We manage single camera conferences all the way up to large shows and productions like this one.