Live Stream from Ulster Hall Belfast,
The Wind Ensemble of Scarsdale High School New York
Scarsdale High School presents Harmonic Bridges – Live stream from the Ulster Hall, Belfast, Northern Ireland. Conducted by Mr. Jason Noble, Dr. Kevin Sedatole and Mr. Martin Wall. With special guests, the Northern Ireland Concert Band. World Premieres by Patrick Burns, Michael Martin and Julie Giroux.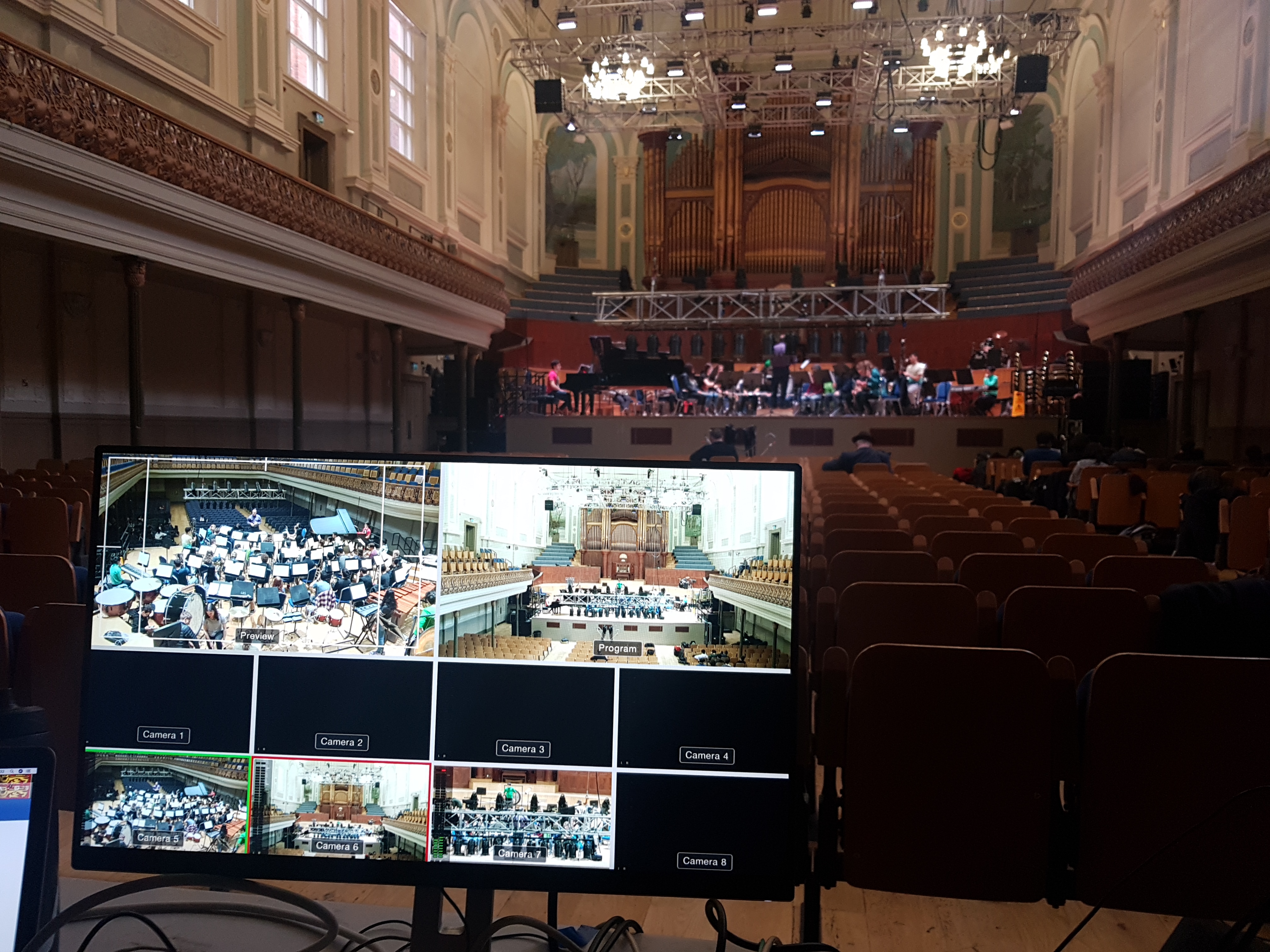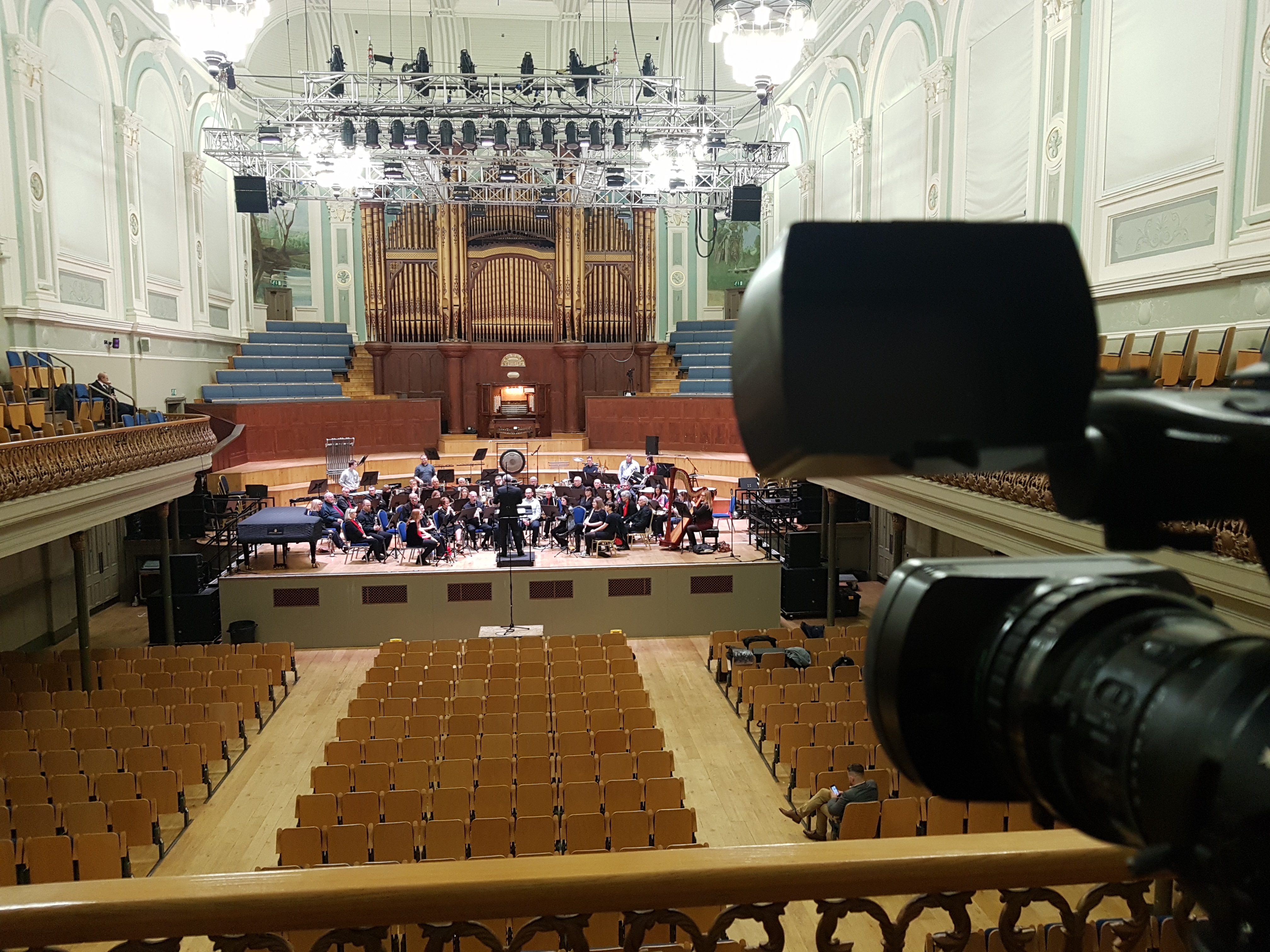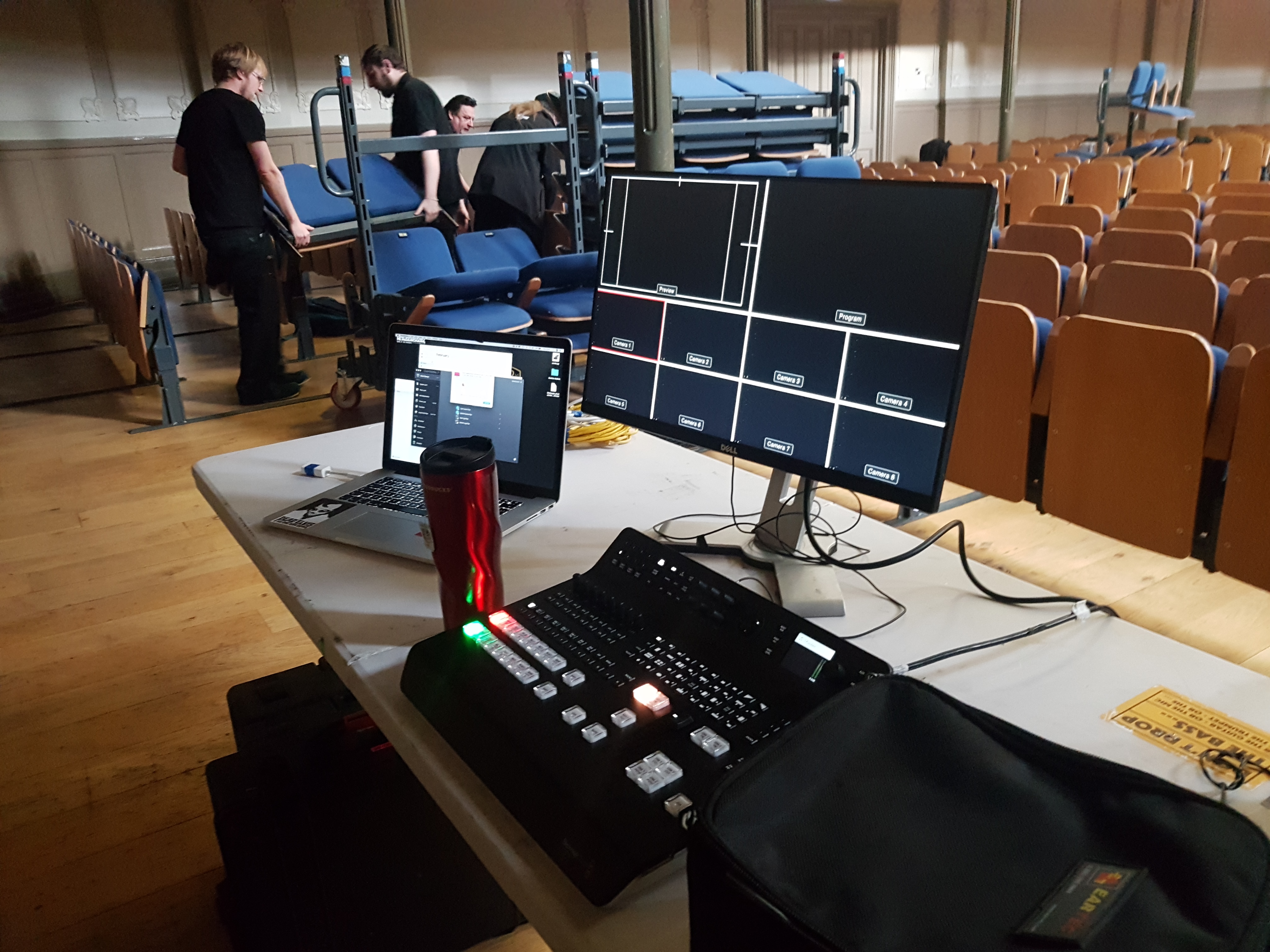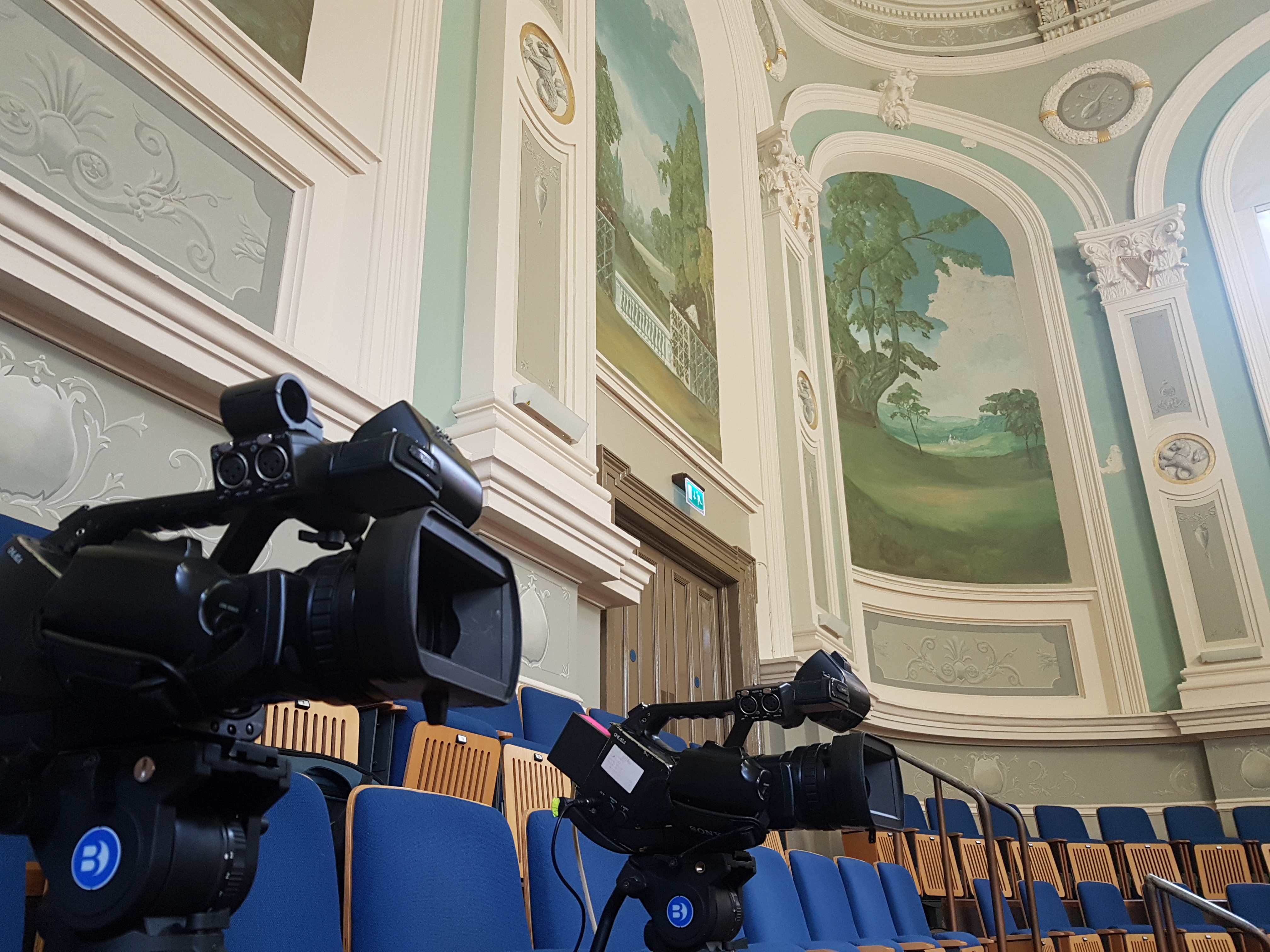 Our Team on the night had a three camera setup for this concert Dave Reid and Lucy Jones were on cameras while the feed was mixed by Eoin Delaney. The show went out on a live stream over Facebook Live. The live audio mix down on the night was done by Andy Knightley who is always a pleasure to work with and was fed through the vision mixing desk.
This live feed enabled the families of the Scarsdale Wind Ensemble to tune in from New York and internationally to see the concert and it was an honor to be apart of this special event.
The staff and crew in Ulster Hall where great to work with a huge thanks to Danielle Noble who helped us out before the concert providing us with floor plans and layouts.
Also huge thanks to Keith Kelly from Celtic Horizon Tours for having us on board for this concert.
If you're looking for a video crew for your Live Event, drop us a message and say hello. We'd love to hear from you. We manage single camera conferences all the way up to large shows and productions like this one.